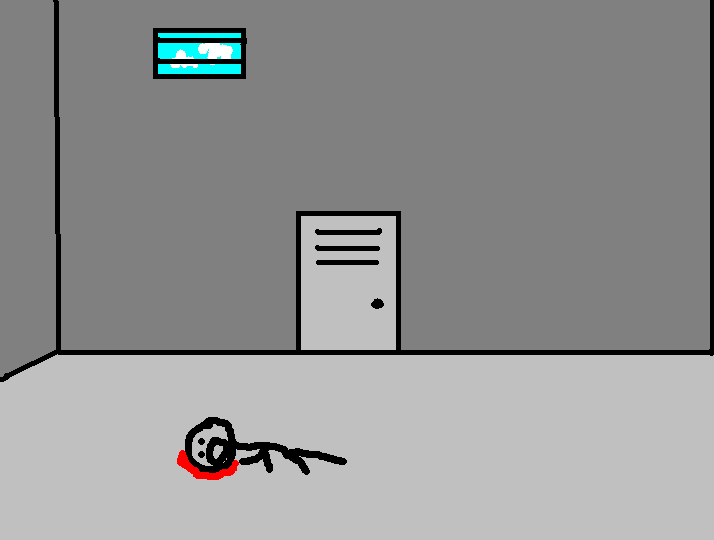 You awake in a puddle of blood in a room, you dont remember much, but you think your name is Carl, and you seem to remember winning a free ipod on the internet recently.
Tell Carl what he should do! You can make him escape, get beat up, or whatever. Just no making him use items he dosent possess (If he finds one he can use it), using super powers he dosent have, or anything that he cant do.
I will use the first suggestion posted. Just tell him what to do and I'll draw it.