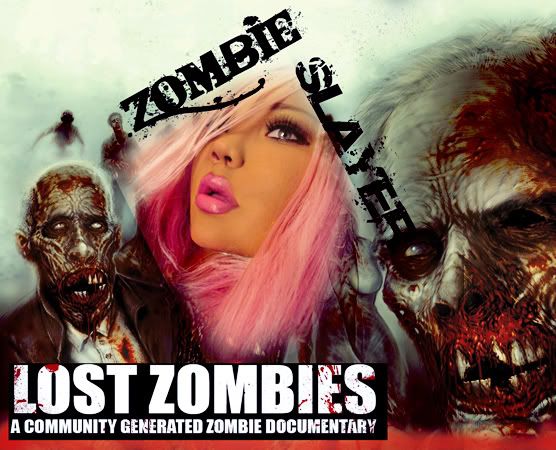 HOW TO DEFEND YOURSELF AGAINST ZOMBIES.
(
If your a zombie don't read this, thus you might be offended, hehe
)
1. First things first, lets say a butt load of zombies are outside your home. Make sure you lock your doors before doing anything else. It is hard to remove unwanted zombies from your home. Without knocking off a head or two.
2. After making sure your home is locked up. Search for weapons to defend yourself. I have chosen swords & knives, since they do not require ammo. Well if you don't have a sword or knife, it is best to find something that will knock their head off.
3. With your home locked up and having a weapon, it's time to start packing canned food that won't need to be cooked. You never know when you may have to leave. In the moment it is best to make sure you do not forget water.
4. You should be ready if they invade your home. Having food, water, and weapons that should last you for a while. Though if you expect to never have to face a zombie face to face. You have another thing coming.
5. When confronted wack that bitch in the face with your weapon. Only a hard blow to the head will kill it. Don't let that thing bite your ass, everyone that is bitten by a zombie, has turned into a zombie. After turning they end up killing their loved ones.
6. If one of your loved ones are bitten, kick their ass out of the house. They can kill a butt load of those zombies before he/she turns into one. Allowing you the opportunity to escape.
7. After escaping find a secluded place that you will be able to start your life over. Some where zombies will only come around every once in a while.